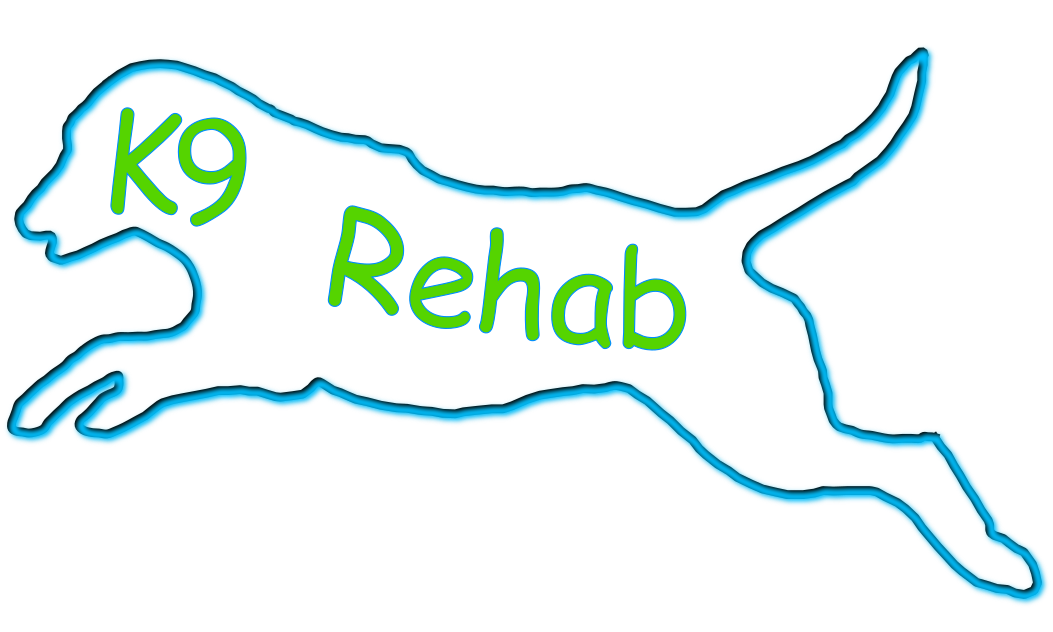 K9 Rehab
Mobility and pain control for cats and dogs
At K9-rehab I use a combination of manual therapy, therapeutic exercises, acupuncture and or laser to improve mobility and paincontrol in cats and dogs



I am Mirjam Coert, DVM, CCRT, MRCVS, small animal vet who has specialized in rehabilitation ('physiotherapy', I am not a physiotherapist but a vet with an extra qualification in this field) and acupuncture and laser.



I treat dogs and cats (and the odd rabbit) with a variety of problems.

Older pets with stiffness and arthritis.
Dogs and cats that have had operations that have affected their mobility.
Any not resolving lameness (please consult your veterinarian first)
Sports and working dogs that suddenly do not perform as well. (agility dogs that knock jumps, show dogs that start pacing etc).

At this moment I work mainly from the premises of Clyde Vet Group

You can either ask your vet to refer you or make and appointment yourself. Any problems that will need further investigation will be refered back to your vet.

Rehabilitation, laser and acupuncture are often covered by your pet insurance.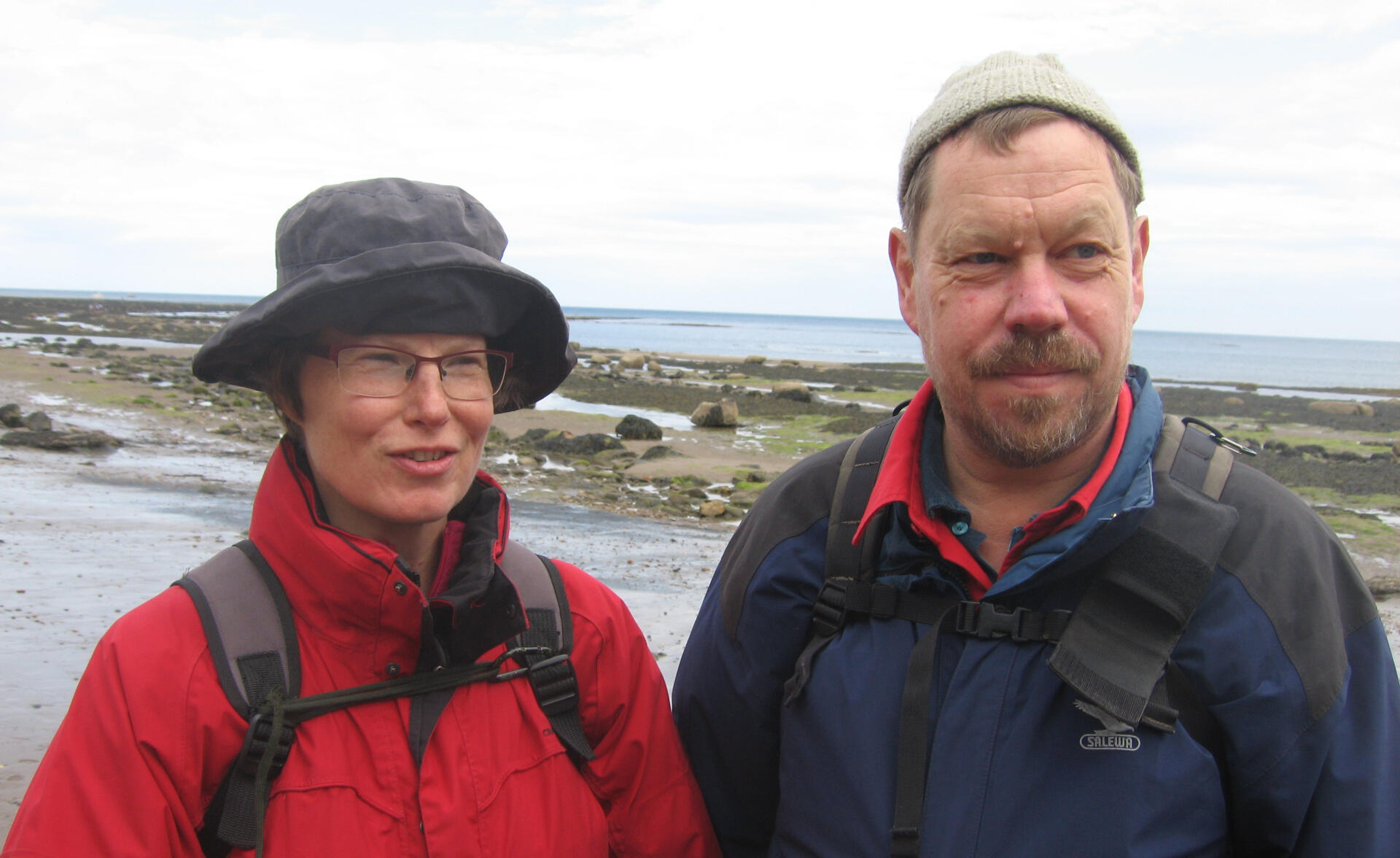 About Mirjam
My name is Mirjam Coert. I was born in the Netherlands and studied veterinary medicine in Utrecht, moving to the UK 20 years ago.

In 1997 I came to Lanarkshire and started working for Clyde Vets, first as a large animal vet and since 2004 concentrating solely on small animals.

In 2006, I followed the veterinary acupuncture foundation course and am a member of the ABVA(Association of British Veterinary Acupuncturists). I passed my advanced course in veterinary acupuncture 2 years later. In 2013 I started working towards my certificate Canine Rehabilitation Therapist from the American based Canine Rehabilitation Institute and since October 2015 I am a certified canine rehabilitation therapist.

I am now dedicating myself solely to K9-Rehab and work on a freelance basis.

I live together with my partner Jan, our dogs, Hugo and Nica and our chickens.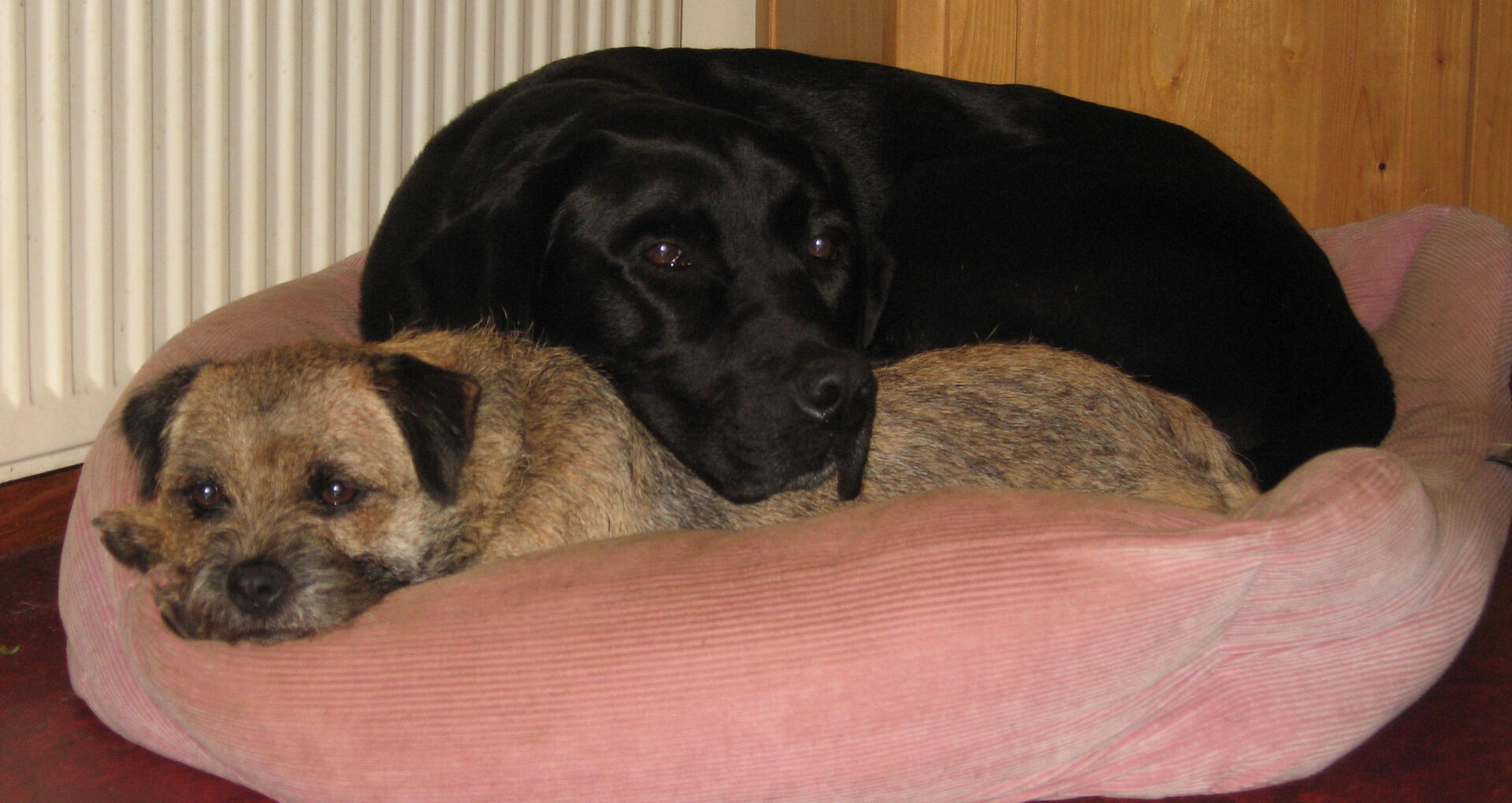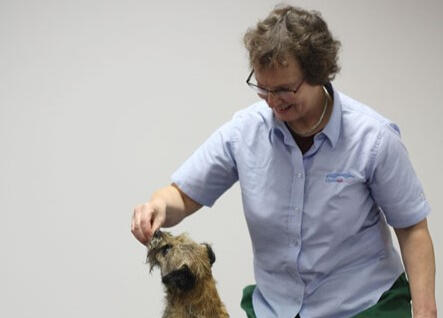 What I do
Sports, Agility and Show dogs
Any slight uneveness in gait or stiffness can affect their performance.

Once the problem is identified (sometimes with help from clients video's or walking and trotting your dog outside) we can work with laser, manipulation massage etc to loosen up the area and then give you exercises to strengthen that area.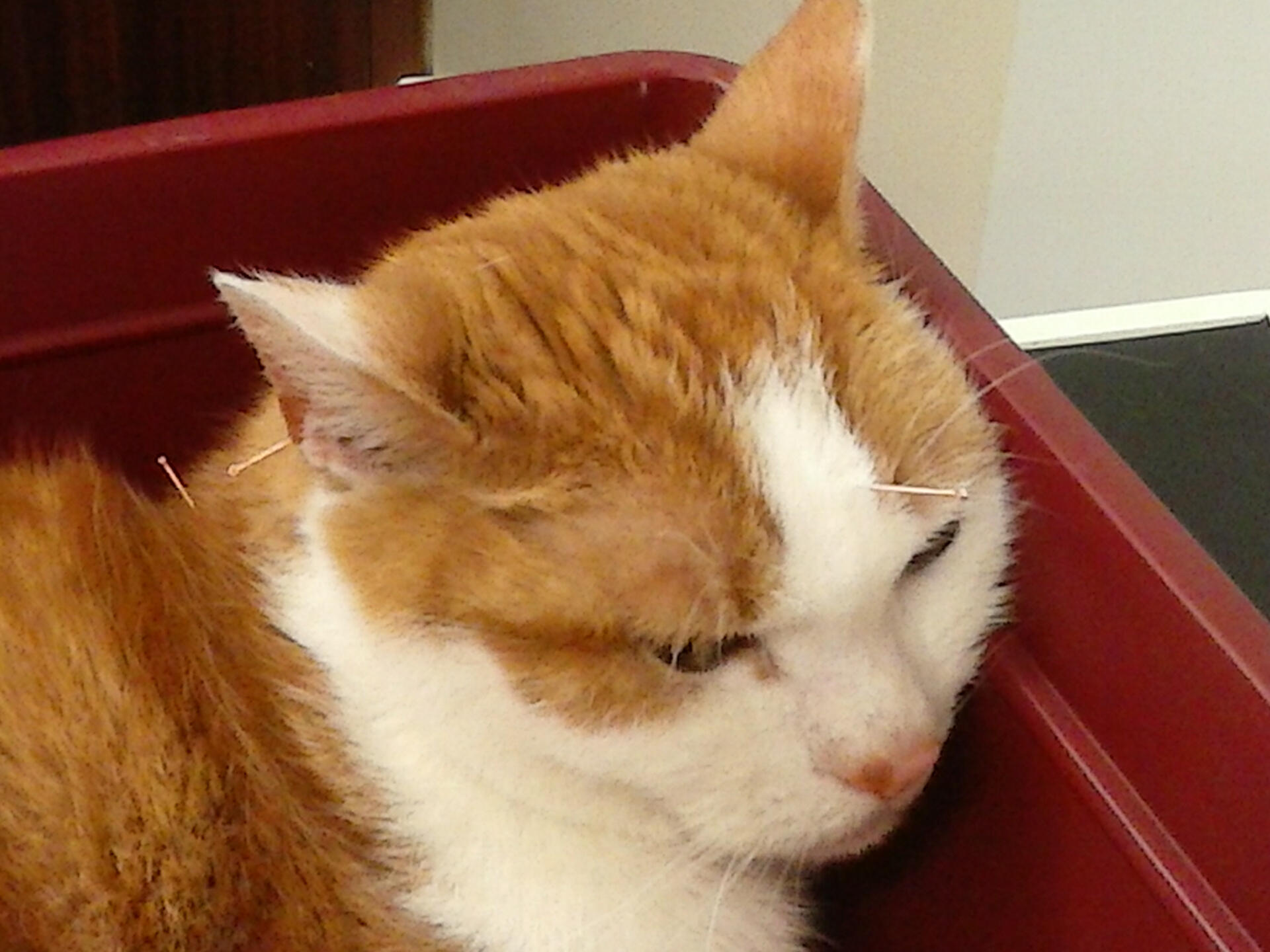 Pets that have recently had orthopedic surgery
With permission from your vet I can start with very gentle exercises to help prevent muscle loss, stiffening up of joints and muscles and speed up healing.

I can start almost immediatly after surgery to help with wound healing, prevent oedema and do exersises while your pet is standing or lying down.
Older (and younger) cats and dogs with stiffness and arthritis
I can very often improve their quality of life with a combination of excercises, joint mobilisation and massage of stiff muscles, laser and acupuncture . I work both with pets that are on pain medication for their condition and with animals that are not receiving any other medication.

Exercises, massage and joint mobilisation are less suitable for cats but acupuncture and laser can make a huge difference to their condition.
Young dogs with hip dysplasia or other development problems
We can work on corestrenght balance and muscle bulk to take the stress of the joints and give these dogs a hopefully painfree life.

A lot of these exercises are also very helpfull for young dogs that are not proportioned very well and need some help with muscle building and balance.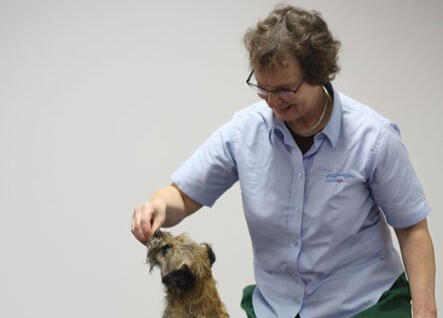 Testimonals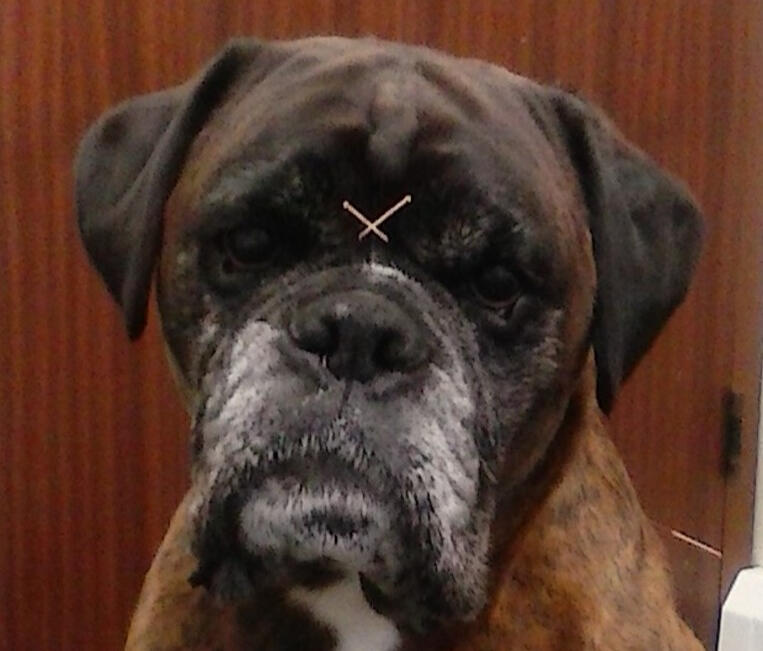 Monty
Monty, our 9 year old boxer has been visiting Mirjam regularly to receive acupuncture for his spine and knees.

It has made a tremendous difference to his quality of life, I wish we'd started years before we did. He's much happier and his tolerance for exercise is much improved. He's much more mobile and he's not in pain any more - Wonderful.



Mary Hamilton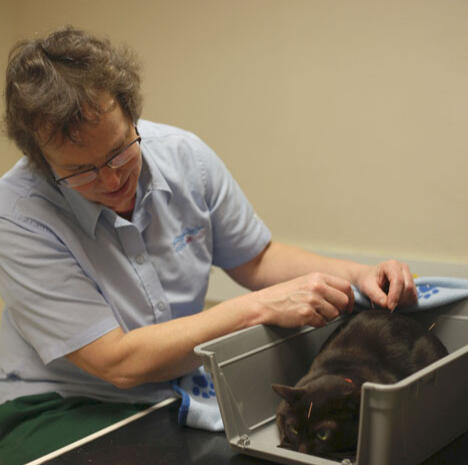 Theodore
Theodore, the 10 year old asian shorthair, has been seeing Mirjam regularly to get acupuncture to treat his stress. Previously he would develop cystitis on a monthly basis and was always up and down to the vets needing treatment. We moved house last year and this became worse - we happened to end up with Mirjam visited the vet, who suggested acupuncture. Since starting this, Theo has been much more relaxed, we have had no occurences of cystitis and Theo has even started to relax when we come for an acupuncture session. He now is visiting the surgery to see Mirjam once every 8 weeks at the most. Thanks Mirjam for helping Theo.

Irene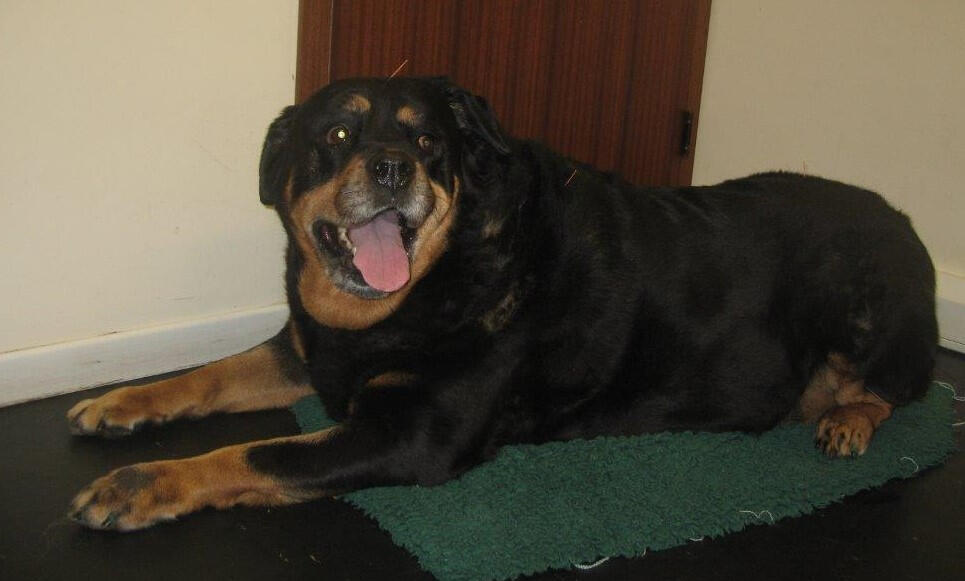 Netty
Netty, our 9 year old Rottweiler has been attending Mirjam for only 6 weeks. To say she is fantastic is a total understatement. What a Fantastic lady, Netty has come on leaps and bounds and I am totally indebted to Mirjam forever.

Sharon & Bert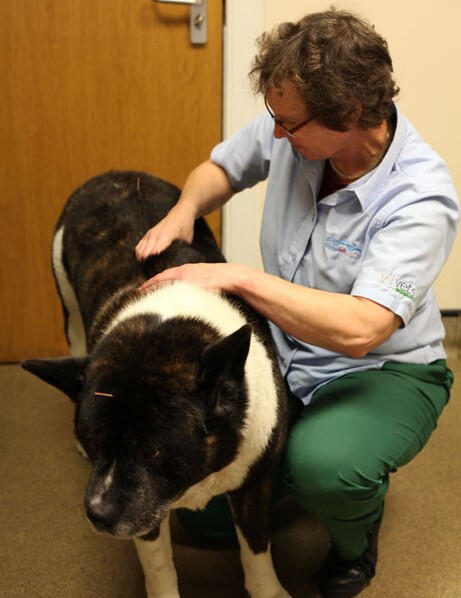 Kobe
Kobe,the 6 year old japanese akita, has been visiting Mirjam for around 2 years now. Of those 2 years it took a while for Kobe to trust Mirjam and took a lot of time and patience from Mirjam to perform acupuncture fully on him. There is a clear improvement on Kobe's walking every time he visits and he sees Mirjam as his best friend now - only if she feeds him gravy bones :) Mirjam is fantastic!

Tom
Rosie
Rosie, the 12 year old chihuahua, has been visiting Mirjam on a regular basis and has vastly improved from her stiff beginnings.

Acupuncture and massage have improved her mobility and overal neck movement, she no longer falls over, and her quality of life has therefore improved. I am gratefull for the work Mirjam has done with wee Rosie, it's been well worth it.



Janice Hamilton
Sootie
Sooty, my bad tempered old cat, was struggling with jumping and climbing. I have known Mirjam for many years. Sooty had 5 happy years with his visits to Mirjam for acupuncture. He did have a hiss spit and bite at Mirjam untill I realised that if I brought my other dog he would let Mirjam Acupuncture hime in peace. I cannot recomend Mirjam enough as my feline friend would have been put to sleep many years before he was an old man of nearly 20 with cancer.

Linda
Contact Mirjam
mirjam@K9-Rehab.co.uk
0793 399 8645
Please leave a message if I do not pick up and I will contact you asap.

At this moment I work mainly from the premises of Clyde Vet Group

Alternatively fill in the form below:
Thank You
I will get back to you soon